The CPC 2013 is an FPGA development board designed specifically for the needs of 8-bit computer emulation.
I've named it after my favourite, the Amstrad CPC, but it's capable of emulating any 8-bit computer.

Here's the first board from my newly arrived PCBS: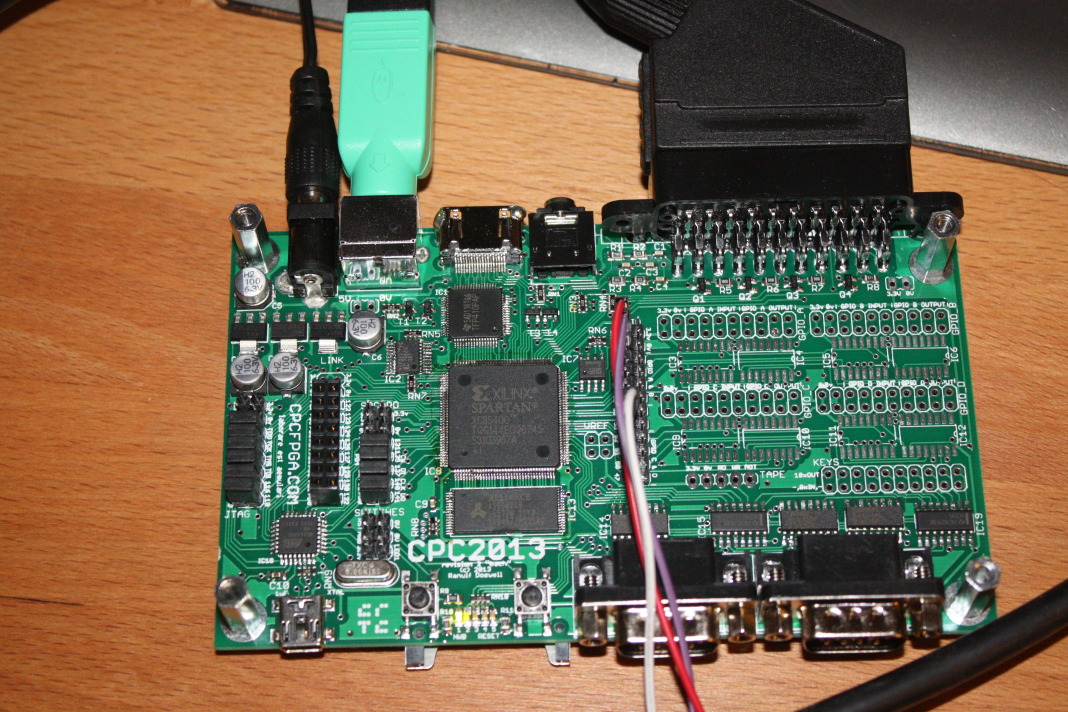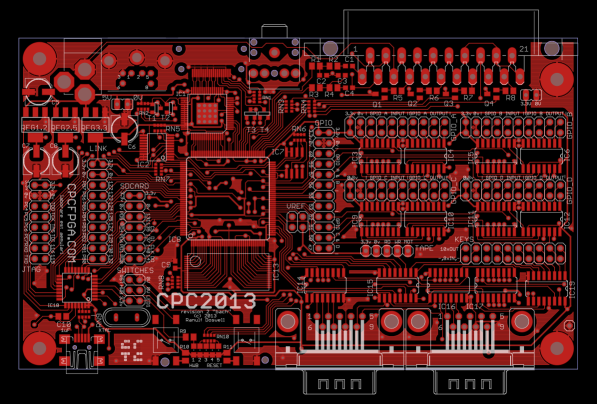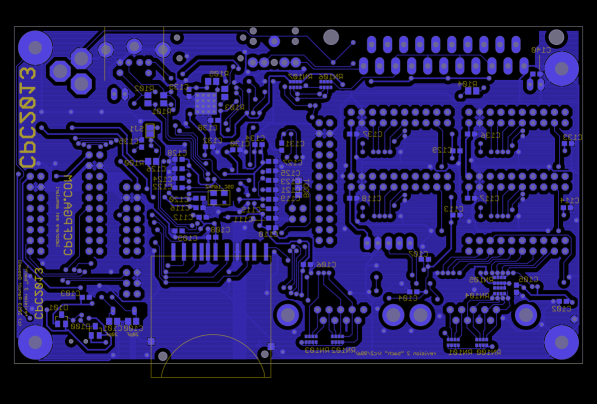 You can follow the progress of the new board at my blog.

For reference, the current prototype CPC2012 is pictured below: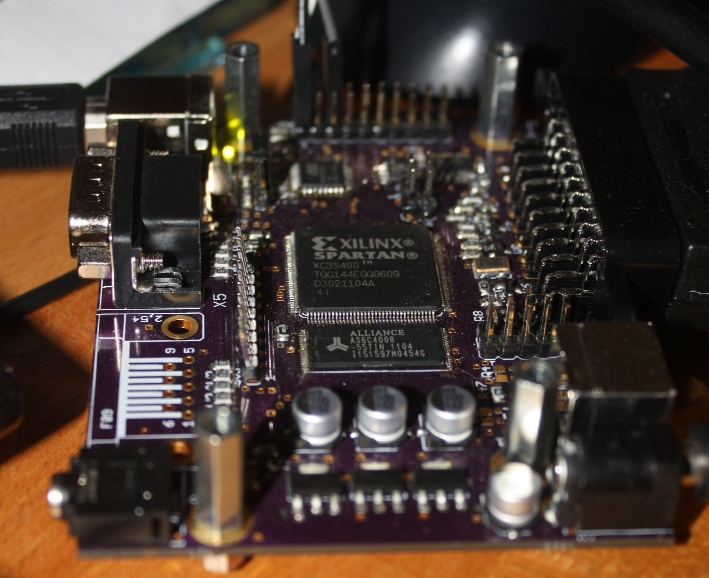 Main features:
Reprogrammable FPGA and full documentation
512KB of SRAM, accessible at 16MHz
1MB of flash ROM, random access at 1MB/s
A/V features:
SCART connector
Audio line out (mirrors SCART audio output)
Separate audio and video grounds
Connection features:
SD card for storing disc and tape images
PS/2 keyboard socket
Twin joystick sockets, separately wired
Legacy matrix keyboard connector
USB connetion for remote debugging and virtual serial connection
4 GPIO banks, each consisting of 8 inputs and 8 outputs
Alternative to the above, a GPIO header with 10 FPGA lines
Header for tape signals (needs external circuitry)
8 GPIO lines on jumpers connected to interface chip - these will probably be used for data transfer

Contact cpc@ranulf.net for more info.